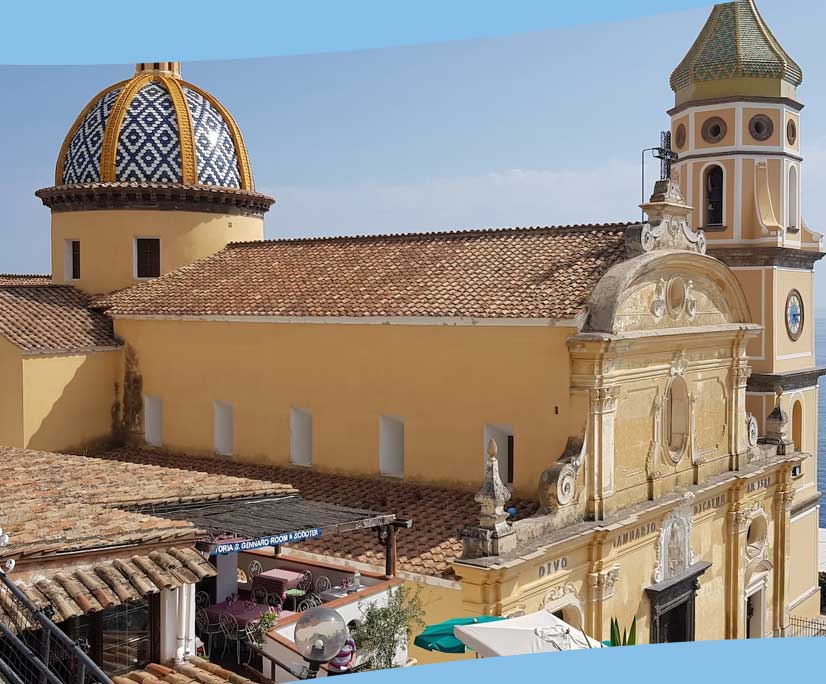 "One could not then describe in words the sunset of the sun looked at from that place, where this great planet offers a surprising and singular effect of light; showing itself, like a red-hot sphere descending little by little from the horizon in the midst of a vast sea that one could not say more of light or fire; and almost greeting with its last ray the islands of Capri and the Sirens."
Then tomorrow, the dawn at its rising appears to you in an abyss of light, vibrating the first purple rays on the peaks of Mount Trivio.
"Praiano is an ancient and quiet fishing village that offers visitors a landscape of great naturalistic suggestion and the richness of a craftsmanship linked to the traditional processing of silk and yarns.
It is made up of a picturesque and intricate maze of alleys, lanes, steps that, winding through the typical houses in lime alive with pastel colors and with flowered balconies, votive shrines and terraces of lemons, lead to the sea.

From here you can enjoy one of the most fascinating and romantic landscapes of the entire Amalfi Coast.