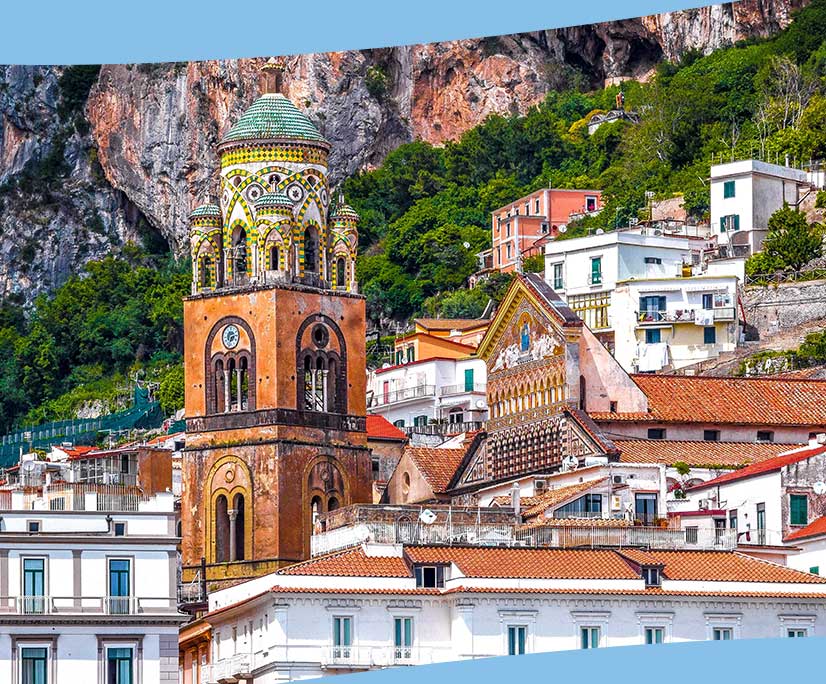 A picturesque plot of alleys and stairs, overlooking a sea of spectacular colors, is the landscape that enchants arriving in Amalfi, the town that gives its name to the entire coast.
It is dominated by the majestic Duomo dedicated to Sant'Andrea.
A constant attraction for tourists from all over the world, thirsty for light and beauty, the place of a perennial spring. In fact, Amalfi is one of the most famous Campanian towns in the world.
The legend tells that Amalfi was a maiden loved by Hercules, then buried in these places by the will of the gods.